Flutter App Development Services
Flutter apps are created in the Dart programming language and make extensive use of the language's advanced capabilities. Flutter is a user interface toolkit from Google that allows you to create attractive natively built apps for mobile, web, and desktop from a single codebase.
Contact Us
Flutter Frameworks
Flutter is not compiled directly to iOS or Android apps. Apps are launched based on a combination of rendering engine (built on C++) and Flutter (built on Dart). All files generated this way attach to each app and SDK assembles software for a specific platform. Although it can impact the size of the end app, performance is still quite good – rendering is made with speeds up to 120 FPS.
Due to native compilation for ARM processors, simple rendering, and a set of integrated widgets and tools, Flutter makes the development process simpler.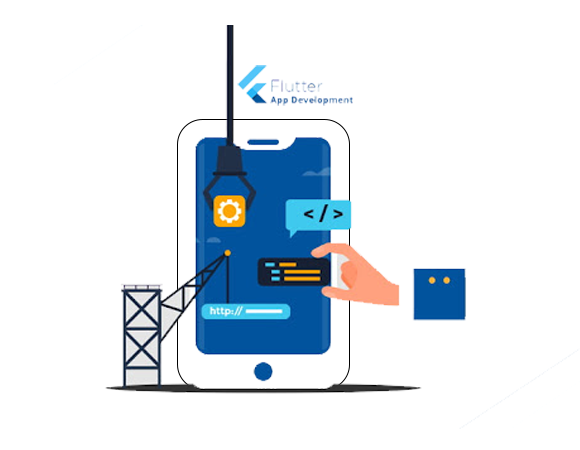 Flutter Development Advantages
Design which your users will love
Flutter is designed to make it easy to create your own widgets or customize the existing widgets. Here you can browse a catalogue of Flutter's widgets and view, for example, Material Design widgets and Cupertino widgets.
The same app UI on older devices
Your new app will look the same, even on old versions of Android and iOS systems. There are no additional costs for supporting older devices. Flutter runs on Android Jellybean or newer, as well as iOS 8 or newer.
Perfect for MVP
Do you need an MVP (Minimum Viable Product) for your app to show it to your investors? Flutter will be perfect, especially if you have little time.
The number of apps made with Flutter is increasing day by day. Big enterprises and start-ups prefer to build their apps into a flutter. It has a set of libraries and tools that will decrease production time as well as produce awesome applications.
Get Started