React Native App Development
Our React Native app development services create your mobile application quickly without sacrificing quality.
Get Started
React Native, a cross-platform and native technology that we specialized in
As a result of our continuous improvement, we now predominantly design mobile apps using
React Native. When necessary, we additionally design bespoke native modules in Java or Swift to give our clients the highest code quality and user experience, and also comprehensive features at a cheap price.
Once it comes to cross-platform development, we choose React Native.
We create elegant, interactive, and functionally rich cross-platform apps as one of the PRO
React Native app development firms. After migrating to React Native, several prominent businesses have improved their game. Because of the following reasons: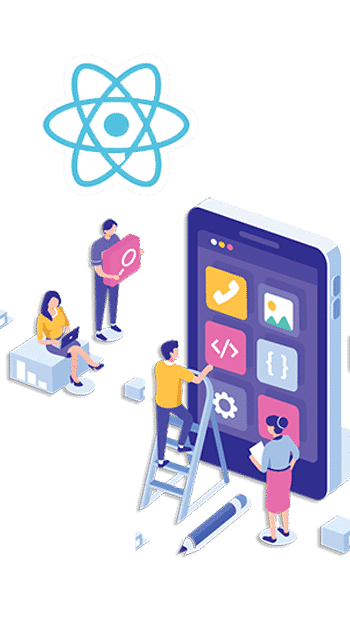 Have a new project in mind?

Start today!

Join us!

Let's chat!
Do not hesitate to contact us! We will be happy to help and advise
you on your new project.
Get Started