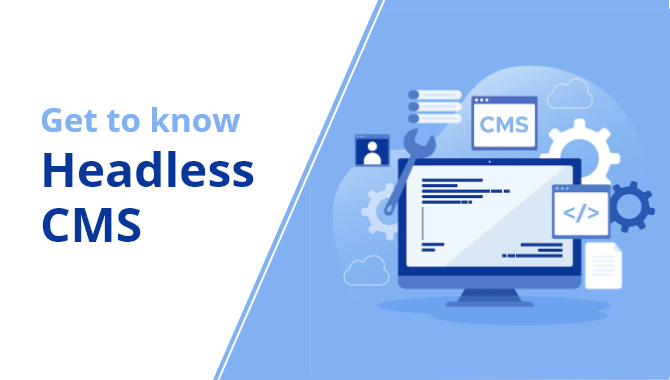 Basics and Benefits of Headless CMS
Web development has indeed gone through several phases of evolution. This has resulted in making website development hassle-free opening doors for several innovations. Today, one can easily find multiple web development platforms with which one can work and create mind-blowing websites. This is one great fruit that technology has borne. It has paved the way for quite a handful of options. 
Content Management Systems like Sitefinity, Sharepoint, Sitecore, Drupal, WordPress, etc are platforms that have made a strong influence in the niche of web development. This popularity can be majorly attributed to the architecture and framework these come in. It has reduced so many complex tasks within stages of development and has allowed not just developers but also marketers and content managers to take up website development. 
Decoding the rise of Headless CMS
It is true that people resort to some traditional methods while developing a website. Just like that in CMS development also there were times when it was undertaken and followed up by classic architecture and conventional developmental procedures. But as time progress, it is important to keep moving with the waves of change. Time has become one of the most important resources of today. Smart work has replaced hard work and for the same reason, sticking to the traditional architecture will result in posing several roadblocks to development.
All of these can be easily resolved by opening up your development desk to innovations and new technology. Headless CMS is one such that would allow companies and developers in increasing their scalability, productivity, and output quality with great flexibility. 
What is meant by Headless CMS?
To understand the underlying meaning behind the term 'headless CMS' we will need to get down to certain basics of website development. We are all aware that a website usually comes with a front-end and a backend to work on. The front-end side is referred to as the head and the back-end side is referred to as the body. So now, does the term 'headless CMS' make any sense to you?
It is basically the separation of the head from the body and the result is a headless CMS. In other words, when it comes to headless CMS, no front-end codes or commands get generated. You will find this familiar and common in CaaS platforms (Content as a Service).
Benefits of Headless CMS
While analyzing the benefits of working with a headless CMS we could begin by saying that it fuels up and eases every process involved in web development. This is one reason why technology has come up with this kind of arrangement that allows developers and companies to reap nothing but the best. Especially when it comes to developers, they will find it a lot more easy to work on and free them from several burdens involved in development. 
Not just that, headless CMS enables faster working and it allows for faster development as well. It can be best suited for companies and developers who follow an agile development model. Not just that, but when it comes to integration, flexibility, ease of work, and scalability, headless CMS stands to be the most preferred and the best option for the current day scenario.