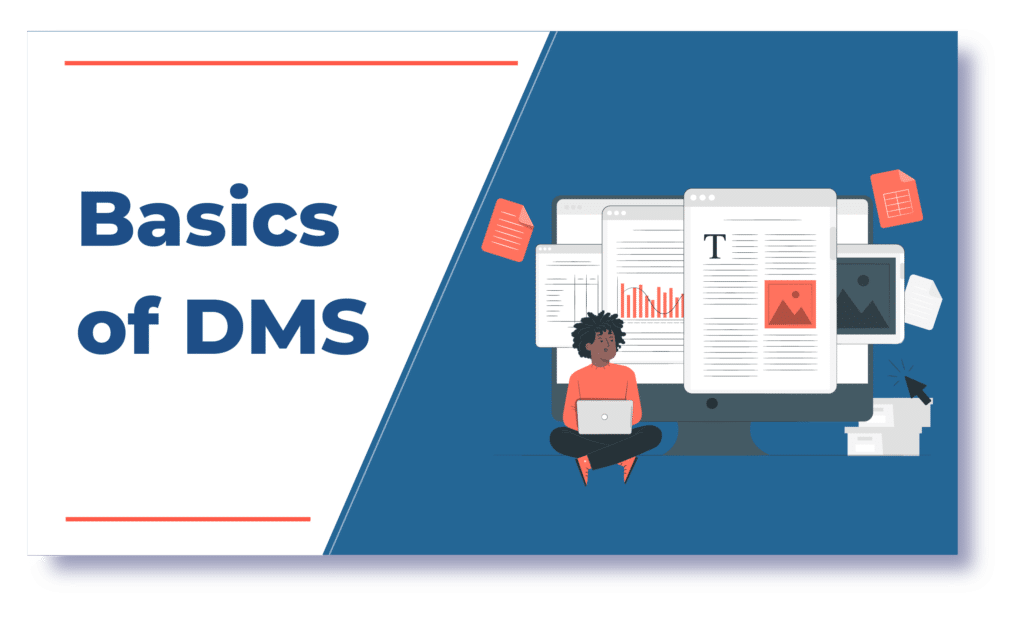 Get started with the basics of DMS
Back in the day, when data files and documents used to be saved, secured, and used in the form of hard copies, people found it extremely difficult to handle them. Even when there comes a time when they need to find a particular piece of data or document, they would have to go digging through all those piles of data. This is why people decided to work on developing some standalone system that can rectify these inconveniences. 
Document Management System or commonly referred to as DMS is one such system that would accommodate and help people accomplish certain functionalities related to structural management, sharing, and modifying documents. Let us dive in and read more about DMS.
What is Document Management System?
Terms like CMS, enterprise content management, etc can be heard around the niche of digital management systems. DMS is a system that allows enabling and connecting the entire electronic data, records, documents and stored in a database-supported management system. Centralizing this entire data and archiving them within the system enables convenient access to these files. 
The admins can decide the level of access each one can have over these documents and this determines what power and actions they can have over the data they are being allotted access to. Thus, in conclusion, DMS is a complete system that encompasses everything that one needs to organize, structure, use, produce, manage, circulate, and be able to find the document when one wishes to. 
Primary Aim of DMS
But, what do you think is the primary aim behind the idea of a Document Management System? It is to ensure proper time management and productivity within the organization. Many a time when it comes to finding or accessing a particular document, it becomes very difficult to find the right one to search. A lot of time eventually gets lost during this search time and this is a huge productivity drain. The perfect solution to these is when every piece of data, documents, records, etc gets preserved over an efficient Data Management System so that the respective ones get to access these data whenever and wherever they wish to access them.