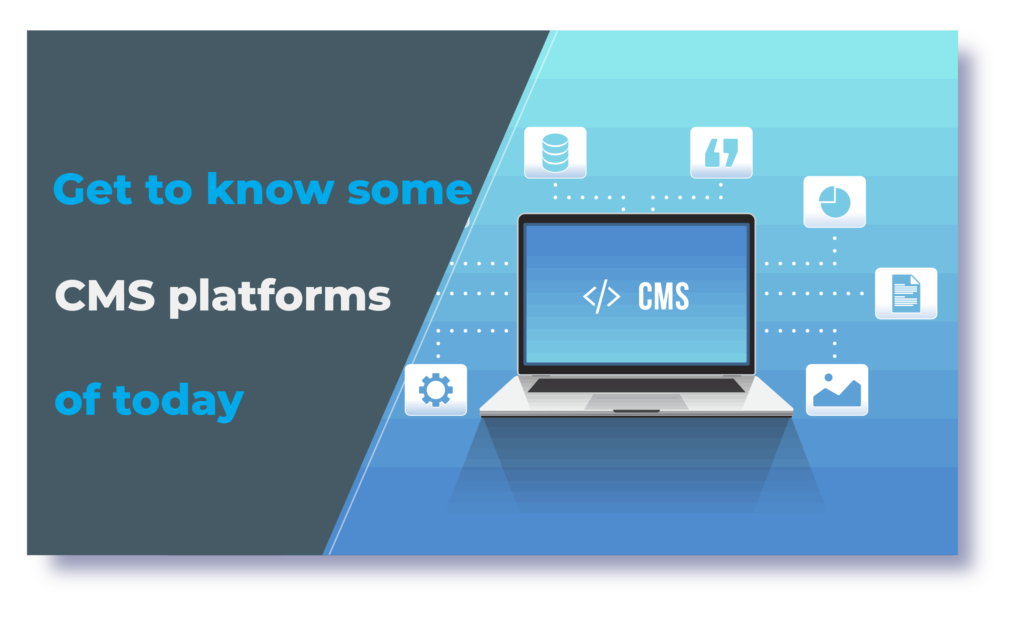 Get to know some CMS platforms of today
CMS platforms have undoubtedly improved the way organizations manage and run their content. It has also contributed a great deal towards improving healthy engagements and productivity boosters within an organization. Therefore it is quite certain that CMS had made numerous contributions to the overall betterment and upliftment of organizational capacities and functions. Now CMS and various other components of the same have been prominent contributions in the world of technology. 
In this article, we will be taking a look at 6 Content Management Platforms of today that can be a great contribution to accelerating your operational excellence. Let us get started -:
Just like most CMS platforms of today, Drupal is a platform that offers great customizations. It would definitely contribute a lot of tools and advancements that would allow you to push the right chords for your business empowerment. Drupal offers a platform with multilingual support, enhanced responsiveness, and great convenience to work with. 
One of the most popular and preferred CMS platforms of today is WordPress. The primary reason behind the popularity WordPress has today is that it is extremely simple to use and learn. WordPress is a very beginner friendly-platform and one can even deploy it on a local device and comes with tools and endless customizations. 
Another famous CMS platform, Sitecore is a slice of cake for people who have their taste in marketing as well. This can be one of the best CMS platforms for people from the marketing niche to work on. Sitecore offers a perfect deck that will allow them to manage their deck without a developer and is also equipped to track and come up with conclusive analytics. 
For enterprises or people who wish to manage multiple or large numbers of websites, then Sitefinity is one of the best among the CMS options. The best part is all of these can be controlled and managed in a single platform. Even with Sitefinity, marketing goals, analytics, security, etc can be achieved with great ease.  
How easy should a CMS platform be for one to work on, and what more than a drag-and-drop page-builder would you need. You can get everything from marketing, SEO, themes, designs, etc from Hubspot CMS. It allows you to manage and centralize the contents of your website as well as in tracking your clientele. 
This is one such CMS platform that has been used by several organizations even as a parallel platform. Microsoft SharePoint is an excellent option for small-sized enterprises or individuals who wants a digital space where they can share, access, organize, and store their contents anytime anywhere. This can be easily achieved through SharePoint as all you need is a device, a healthy network connection, and your browser.