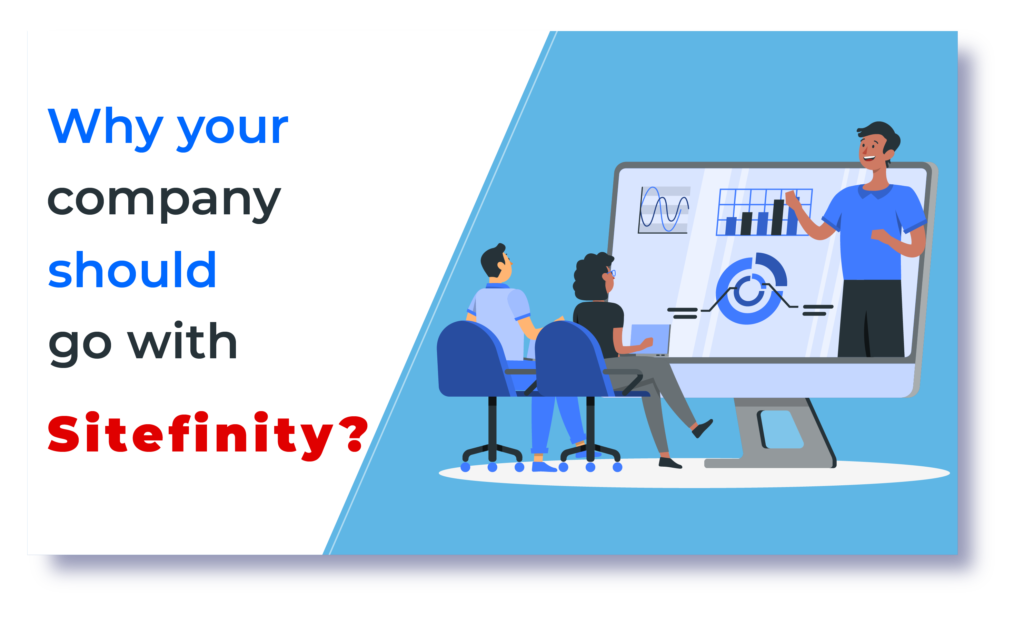 Why your company should go with Sitefinity?
The degree of influence that the advancement of technology has contributed to the betterment of organizational growth is immense. It has enabled companies and organizations worldwide to improve the quality of their work and developmental process. CMS is one such great addition to this list. This has not only contributed to the benefit of companies adopting them but has also enabled individual employees to improve their work process in a productive way. 
Today there are multiple options for people who want to adopt a CMS platform for their growth. Sitefinity is one such option. The choice of the CMS platform companies opt for will determine the quality of the results it bore. In this article, we will be evaluating the reasons why companies should prefer opting for Sitefinity as their CMS platform.
Benefits of using Sitefinity
Everyone likes getting their job done easily and if it adds more perfection, then it's nothing but a great deal. Sitefinity works in a way that allows people using it to work with great ease and comfort. It is one such CMS platform that can be used by people who are not even into coding. You can even work on multiple websites and it even works with the most simple drag and drop method. 
At times it can turn out to be a herculean task when it comes to optimizing your website for mobile-friendly features. Sitefinity is one such platform that is mobile-friendly. Today so many people prefer to use the internet through their phones and setting up responsive issues can get difficult at times and Sitefinity bridges this inconvenience. 
Today everything that companies look out for on the internet while developing their website is to top the SERPs. Optimizing your website for SEO is a slow and steady process that may or may not give you results. With algorithms changing day by day, one might find it draining to work on SEO separately. But yet again, Sitefinity is an SEO-friendly platform that will allow you to save much time and effort. 
Easy to customize and personalize content
Every visitor or consumer today likes to get a touch of a personalized experience. The relationship that online platforms, websites, or applications build with customers is extremely important today. The quality of the experience that every visitor gets will determine whether they will revisit your website or even share it with others. Sitefinity is a CMS platform that comes with one such intelligence and it helps one to personalize content to provide unique customer experiences.