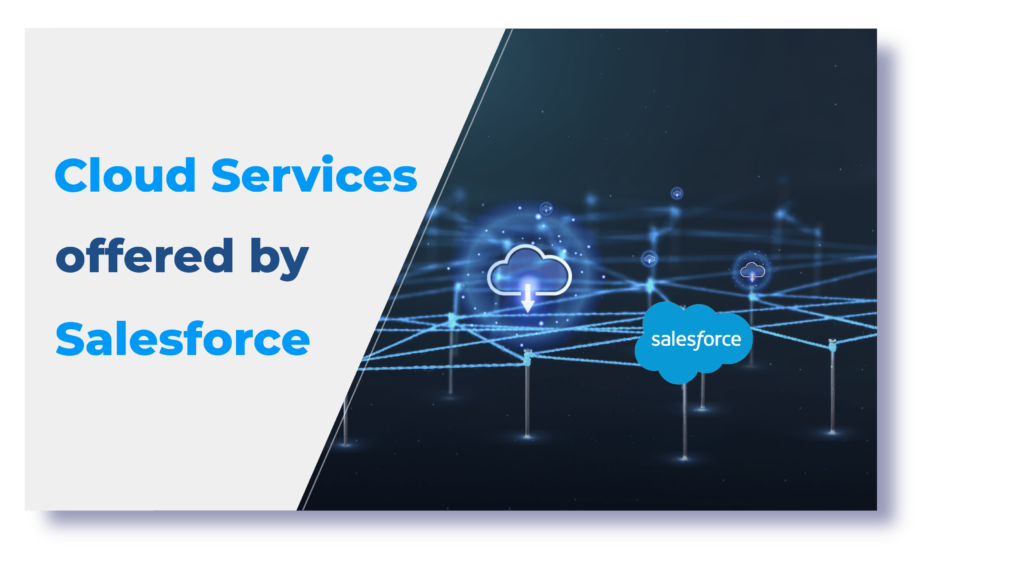 Discussing the Cloud Services offered by Salesforce
Salesforce has gained great popularity over the years because it paves the way for convenience for several companies. It allowed businesses to let loose the cost and effort they earlier had to invest in getting the required tools and building infrastructure as these are readily available with Salesforce. Therefore, Salesforce has proved to be a great platform that contributes greatly towards the digital transformation drive-in businesses. 
With the pandemic hitting the globe, the majority of employees have now started to work from home for a prolonged period. For the same reason, Salesforce has once again proved its efficiency as it is in the clouds. This way anybody from the team can use and work with Salesforce by accessing it through the internet. In this article, we shall be discussing the different cloud services that Salesforce offers. Let us get started.
Salesforce and its Cloud Services
Service Cloud by Salesforce 
Through features like project tracking and plug-ins that enable analytical reporting and chats, this is very useful for executing customer service in an effective and organized manner. They need not necessarily reach out to your team every time they need access or at times an explanation or answer regarding anything.
Marketing Cloud by Salesforce
This service can be of great use and productive for your marketing purposes, especially for digital marketing. With this, your marketing team can easily study, track and analyze various spectrums in your customer journey that includes website optimization, customizations, social media management, content management, and so on. 
Sales Cloud by Salesforce
This is another service provided by Salesforce that will allow one to track and manage the sales in their organization. This way one can also use this for marketing and it is ideal for both B2B as well as B2C businesses. 
Commerce Cloud by Salesforce
This service can be put to use for enhancing customer experience and improving the quality of the services provided by allowing customer data integration.
This service by Salesforce will help one to create applications that can run on the Salesforce platform. With Salesforce App Cloud one can avail of several tools that can help for developing customized apps depending upon your requirements.
Analytics Cloud by Salesforce
This can function as an intelligence platform for your business. With this one can create infographics, reports, graphical presentations and at the same time avail it to manage larger data files as well. 
Community Cloud by Salesforce
This works similar to a social media platform and enables better social connection and communication within your employee circles, clients and partners. This is a community space and you can also share real-time images. 
Health Cloud by Salesforce
This solution by Salesforce is intended to serve organizations that work in and around the Health Sector, major medical,health-related IT sectors. This helps to improve and enhance the relationship between the doctor and the patient. It enables maintaining patient health history, records by integrating them with multiple sources. 
This service by Salesforce works like a dashboard that saves and processes IoT or the Internet of Things. The platform is built and developed in a way that allows it to intake a large amount of data generated by applications, websites, devices, etc. 
The Bottom Line
What makes it even more approachable is that unlike the case with other CRM solutions, one can conveniently integrate Salesforce with third-party apps as well. With its vast capability, feasible rates, and flexibility, Salesforce has become a great option even for startups.