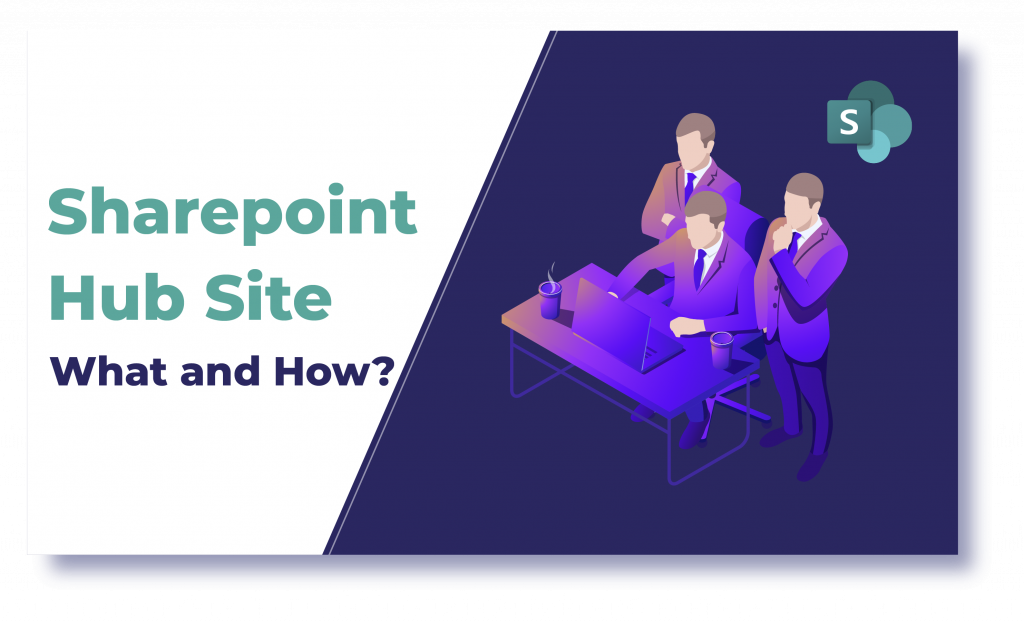 Get started with the Sharepoint Hub Site
Microsoft Sharepoint is a great choice for companies wanting to implement intranet sites for their company. Sharepoint is a great platform for team collaboration and content sharing and for this same reason, it can be a great choice for companies wanting to have a collaborative platform for sharing and storing their content. Data management is one of the most crucial features of Sharepoint, it has in store several elements to improve and implement data management at its best.
A new addition to that is the Sharepoint Hub Site. It brings a freshly brewed feeling to a Sharepoint intranet building block. This intranet building block is where related sites are collectively brought to send out new updates, activities, search simplification, cohesion creation, etc. In this article, we will get to know about what a Sharepoint Hub site is and what functions it performs. 
What is the Sharepoint Hub site?
As mentioned above, the new Sharepoint Hub site is an intranet building block. Its function of it is to bring together all the related sites for the purpose of connecting and organizing them. This is done on the basis of certain organizational attributes. These attributes include the divisions, regions, a particular department of a specific project. What makes this class is that it provides great ease to systematically organizing the intranet in a more dynamic way. 
SharePoint Hub Sites in meeting your Organizational Needs
Organizing sites this way, makes it, even more, easier for your organization to find any related news content, updates, or any other site activities. You will also find this arrangement to be a lot easier to run searches across all other associated or related sites. One can also apply branding, site structure, and common navigation across these associated sites as well conveniently.
Who holds the authority to associate sites?
Keep in mind that the authority to create a hub site and to determine the number of Sharepoint Hub Sites that can be created within the organization rests with the Sharepoint administrators. It is they who decide which all of these associate sites can be with each hub site. There are times when one will have to seek approvals for associating a site with a hub site. All of these are to be executed with great planning to ensure that they happen and function hassle-free.