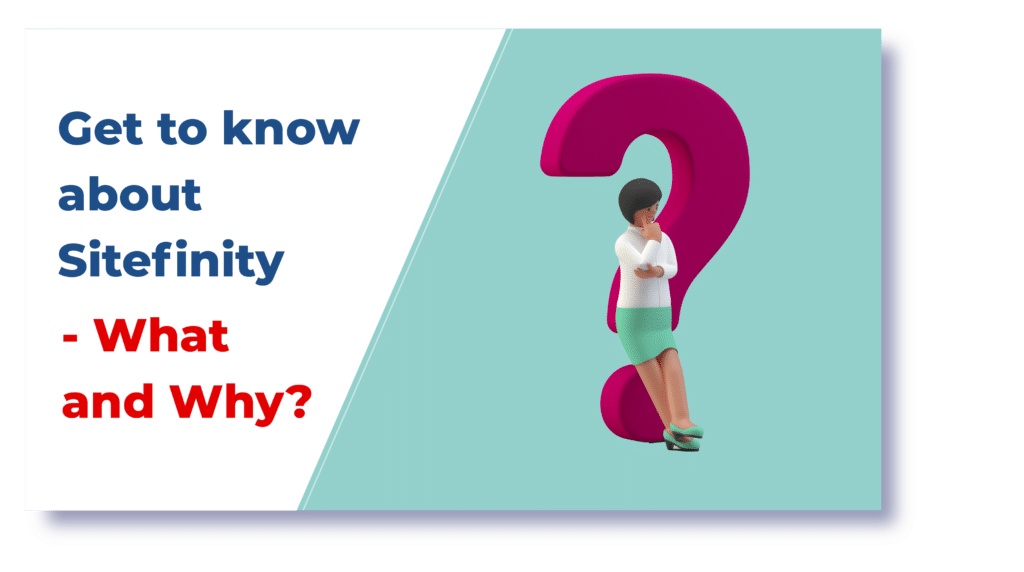 Get to know about Sitefinity – What and Why?
Everyone likes to make a bold move that would allow them to stand out and leave their mark on things they wish to accomplish or achieve. In this era of dreamers, it is important to go and venture into the big things out there that would not only make them stand out from people in their niche, but also ensure the quality and amount of return they would leverage in their output. 
By sticking to the old and conventional measures it would be much more difficult to achieve this target and in a way, it would also increase the level of competition they are supposed to face. Therefore, it is supremely important to go for the top-notch when it comes to business and people who want to get bigger achievements with quality usage and management of time and resources. This is exactly what Sitefinity has in store for you all. Let us dive in and see what Sitefinity is in a nutshell.
What is Sitefinity?
Sitefinity offers you the technologies that will allow one to create, manage, store and market a website or eCommerce store. What makes it stand out from all such developmental platforms is that it offers the best in Information Technology, yet it would help you to reduce the degree of dependency you will have on IT. On one hand, it allows you to create, edit, manage and have your content in the Cloud, and on the other hand, it can also help you to work on improving traffic and ranking of the website with the best SEO.
With Sitefinity development, you will be able to gift the best out of digital experience along with ensuring quality conversions and leads. You will have the best out of studying and analyzing customer or visitor behavior as Sitefinity performs tasks like A/B testing as well. This feature is a huge prospect towards ensuring better productivity as you will be free from manually getting these insights using external tools or extensions.
The world of Data and Content
In order to make it big, it is also important to understand and put in efforts towards doing things and making decisions that are big enough. In the new world of digitalization, it is important to have an upper hand when it comes to digital presence. The pandemic has also pushed the world towards urging people and organizations to make their presence in the cyber world loud and known. Data and content are what runs the world right now and for this same reason, people around the world including a population of cybercriminals are in the run for making sure they get to keep all the available data in the world. 
In order to ensure the visibility that you wish to receive and secure through the digital world, it is of utmost importance that you place your data and content efficiently. In order to make it as big as it can, the best one can do is to go for the best available option for content management and execution and Sitefinity would make up to be that perfect choice.