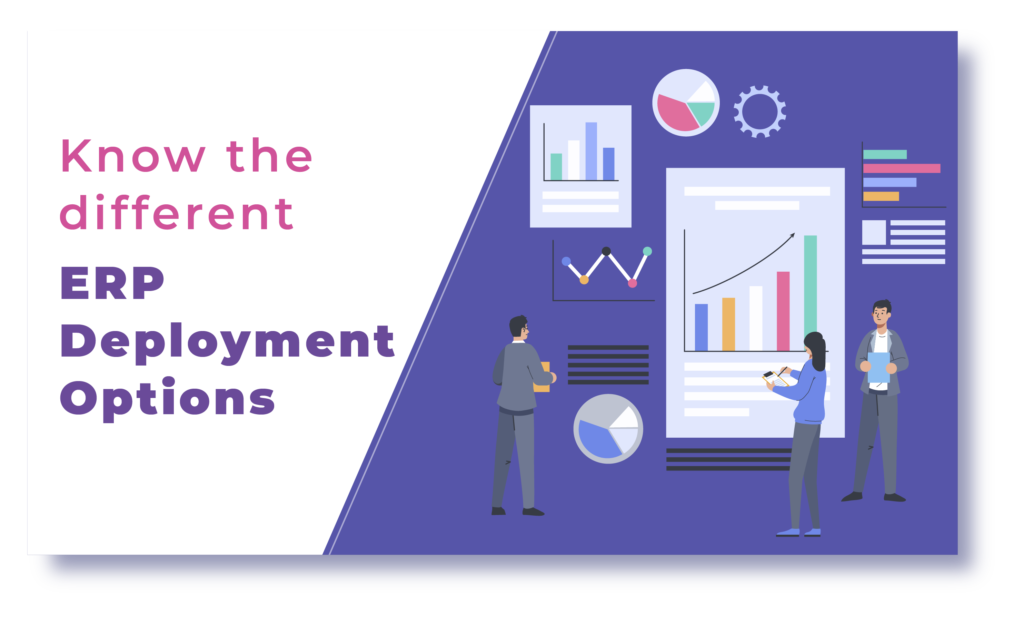 Know the different ERP Deployment Options
Enterprise Resource Planning is all about automation and convenience. Most of the time they are custom-built to meet the requirements of a particular industry or organization. This is intended to contribute towards seamless functioning and execution of tasks within it. The availability of technology is now vast like an ocean and so are the availability of masterminds to deliver marvelous results through its effective implementation.
Similarly, there are multiple options available for industries to opt for when finalizing the type of ERP system they want to adopt. The factors that influence the selection process can be anything from size, requirements, functioning, etc. Considering the process of deployment, we can categorize types of ERP systems into three.
Cloud ERP

On-Premise ERP

Hybrid ERP
Each one of these ERP systems has different features in store to offer. They are tailored in a way to facilitate and accommodate various requirements and necessities. They will also differ in areas of costing, storage availability, security, control, authority, and most importantly deployment. Let us take a look at each of these ERP systems and see what they have in store and how they enable you to accelerate your business expansion. 
Cloud-Based ERP Software Systems
Cloud ERP system is that type of ERP software model that works and is executed in a way that is more like a web-based solution. Here it is the Cloud that acts and provides resources and environment for the ERP software to perform and cater to the needs of the enterprise. It comes with a cash flow-friendly operational mechanism much like a subscription model framework. Cloud ERP System comes with offsite storage included within the subscription package and this way the organization can access the data anytime anywhere. All it requires is a system and internet connection and the rest will be taken care of by the software provider. What poses limitations to this type of ERP system is that it will not offer complete security and authority to the organization since the data and execution procedures happen over Cloud. 
On-Premise ERP Software Systems
The On-Premise ERP software in today's world is preferred by many industries. What gives On-Premise an upper hand is the security feature that it offers. This makes it the most preferred ERP software for companies having sensitive and high-security data. This is because On-Premise is implemented and deployed in an onsite environment within a physical office space. It is also being hosted on the companies own system and servers which allows them to have complete control and authority over the entire system. Since the company handles the saddle for everything, it will also have to cover the cost for licenses, storage, and maintaining all the resources required for its deployment.
Hybrid ERP Software System 
This is where you get the blend and benefits of both Cloud and On-Premise ERP systems under one framework. The Hybrid ERP Software System is in fact the combination of both On-Premise Systems and Cloud Systems. The way they are deployed or hosted will change with respect to the provider concerned and they offer great convenience in stages of migration. The Hybrid ERP Solution allows one to avail the benefits that one might miss out on while sticking to one single ERP model.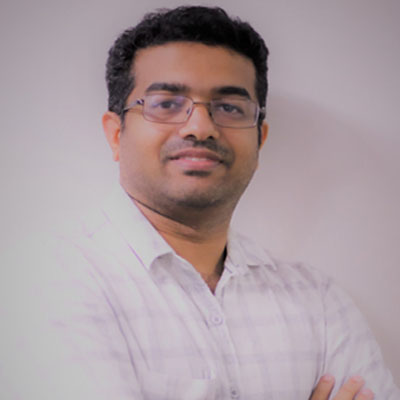 Renjith

Epicor Practitioner