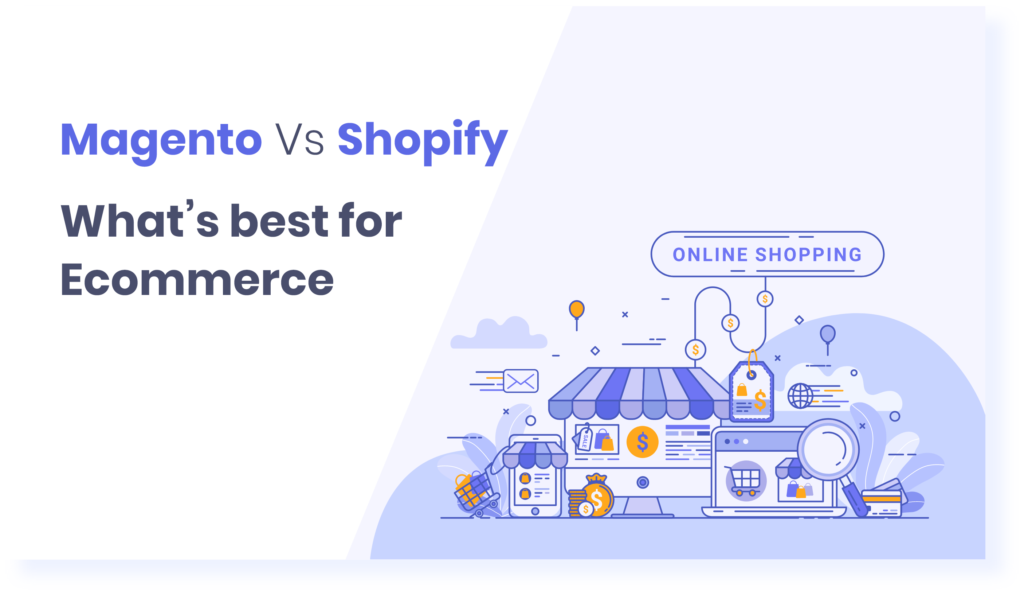 Magento Versus Shopify-
What's best for Ecommerce
Ecommerce platforms have taken over a crucial part of the business scenarios of today's world. Entrepreneurs can find numerous eCommerce platforms that offer them to find resources and selling options available to boost their market presence and sales. Out of all those popular eCommerce platforms available in today's world, Magento and Shopify occupy major supremacy over most other eCommerce platforms. They both offer great possibilities and resources for entrepreneurs that they can suit themselves according to their varying requirements. Let us evaluate both Magento and Shopify and try to understand what makes them different and approachable from one another. 
Shopify
Shopify is known and has been popular among most other eCommerce platforms mainly for the convenience they provide. It is one of the easiest platforms with which you can build your online store. It comes with a subscription kind of model with which you can continue using it for a monthly fee.
One can conveniently make use of the Shopify Platform to manage a small eCommerce store as well as a high volume and traffic eCommerce store. One can also make their store function better by using extensive apps in Shopify. This will help boost the functional state of the eCommerce store. Also, Shopify offers more than 70 themes and layouts that are made in a way that they are mobile responsive as well. Apart from that one can also make use of multichannel selling through Amazon, Instagram, eBay, and Facebook via Shopify itself. 
Shopify comes with its own payment processor and this might not be ok for some users though. Although Shopify Payments does not impose any sort of transaction fees apart from the standard credit card rates. Another backdrop that people claim with Shopify is that since Shopify allows users to add from the list of extensively available apps, there can be instances where users end up installing too many of these apps especially when they are all paid apps. 
Magento
Just like Shopify, Magento too offers great convenience to its users. Since Magento is an open-source platform, one can easily use it by installing the software to their system and device. When it comes to pricing, the users will have to pay for the resources they avail through Magento. These resources include security features, extensions, web hosting, etc. One can avail of this by paying monthly rates. 
Magento offers you help through Magento Forum in case you stumble upon some error or problem with your eCommerce store. Magento Forum is a large community of Magento users who will provide you with comprehensive answers regarding the problem you encounter. The only thing that makes Magento very different from Shopify is that it is not as easy to develop and code as it happens with Shopify. One will have to know how to code in order to design and develop an eCommerce store in Magento. With that knowledge, one can find Magento to be flexible enough to make the online store look the way they want through impressive design and coding skills. Also to say, Magento is never fit for beginners to start with. 
One will have to know to code and that is very integral. For the same reason, small businesses may not always find it to be an affordable option. This is because, not always will small businesses get to afford having a developer or a proper web development store to ensure that the store is in a perfect state. For this reason, we could say that Magento would be a right fit for most medium to large business enterprises. 
The Bottom Line
Apart from these key differences, both Magento and Shopify have much more to offer for businesses to boost their business goals by making use of the digital resources available today. It is always important that you evaluate the options you have, study them in detail, understand what they have to offer, and decide upon what fits the best for your business goals.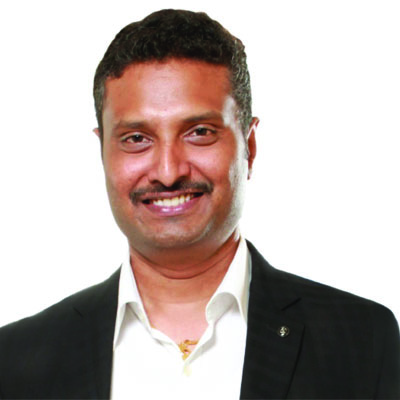 Karthick

E-commerce Expert