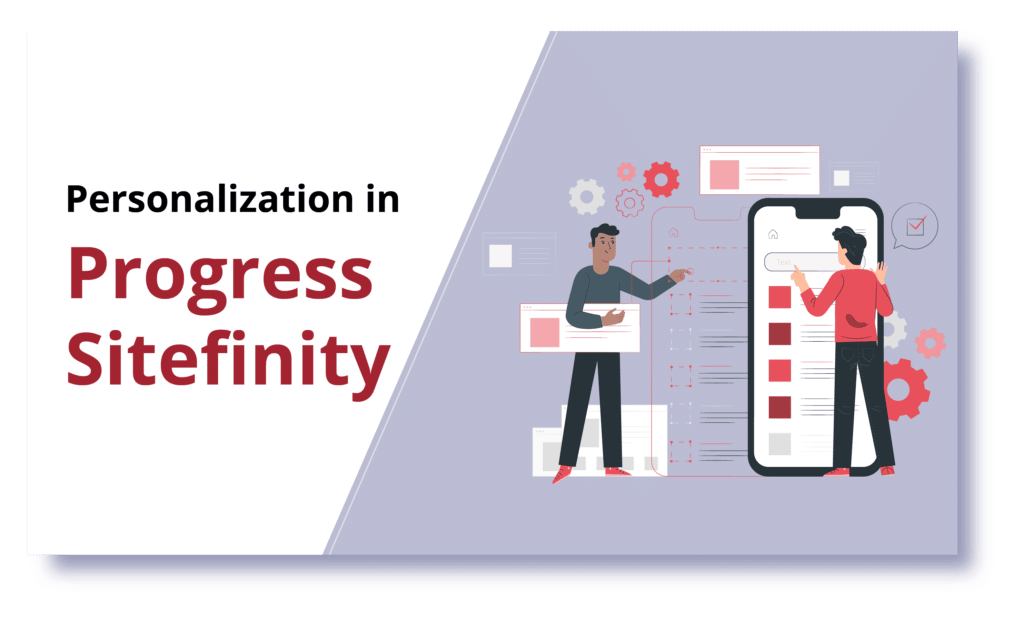 Personalization in Progress Sitefinity
For organizations and business establishments of today, it is important to make their digital presence clear and heard. The impact this can contribute will promote your branding which will, in turn, reflect in the form of traffic, sales, and profit. All of these depend upon how you treat your target audience and how you attract their attention. If you are successful in securing this attention, then your website will have promising traffic and profit. 
The factor that fuels all of this in today's digital world is Personalization. When visitors are made to feel that their requirements and needs are being addressed through the contents you are pushing, they will have a feeling of belongingness. Sitefinity is a CMS platform that allows you to make use of the feature – Personalization in a much more effective way. Let us get to know about how Sitefinity allows you to incorporate Personalization into your website. 
Personalize your Content with Sitefinity
It is true that the target audience might have a common niche and might have a similar behavioral pattern. But still, their preferences, likes, content preferences, etc might differ. What might be appealing to one might not even catch the attention of the other. Sitefinity is structured in a way that it targets every visitor by providing them with content that is relevant to them. Instead of approaching them with generic content, Sitefinity works by allowing you to structure conversations in a much more personal way. 
What does Personalization offer?
Now that we discussed how personalization can impact your engagement with the target audience, let us dive in deeper and look at some key elements of personalization and what all does it enable you to perform. You get to personalize the following things within a website -: 
Pages 

Page templates

Content Blocks

Widget 
You can also create a page and then further personalize it. The personalized widget option in Sitefinity allows you to reuse them between other pages as well. All of these prove that Sitefinity allows you to work on page layouts with utmost flexibility. Another exciting feature is that you can preview the pages and see how it appears differently for different users. Personalization is one of the most special attributes of Sitefinity, this feature actually allows you to see for yourselves what it offers prior to going live.