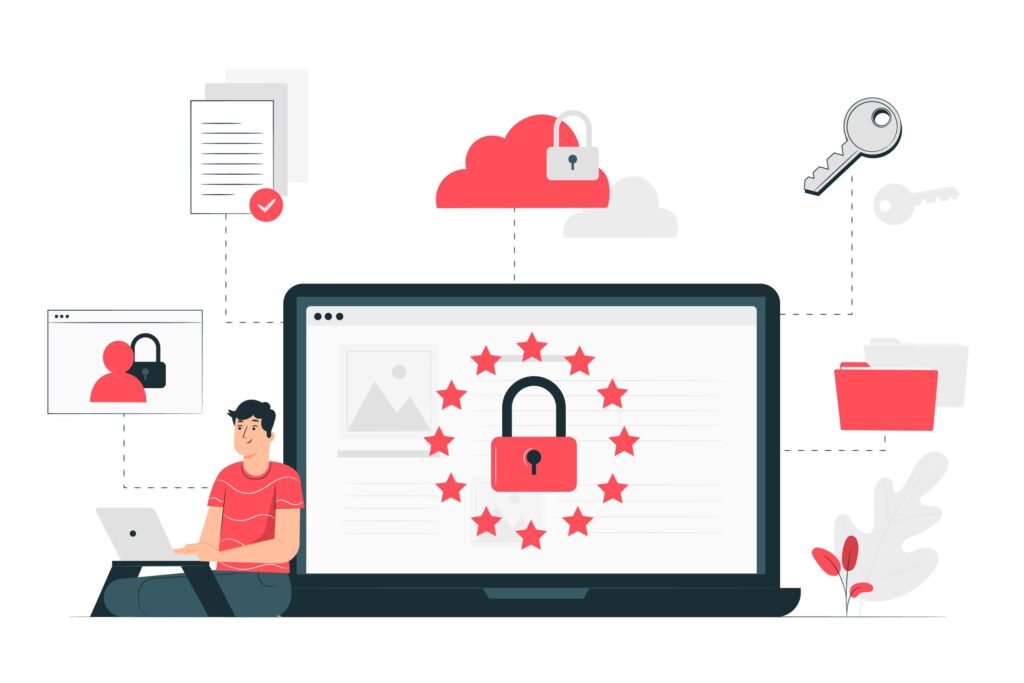 Data is the new oil. The key to the comprehensive functioning of organizations, companies, and industries is much dependent on the data they hold. This data can range from the slightest detail to crucial, confidential pieces of data. What if they lose the key that lets them access these data? Without the foundation that holds up the structure, the whole organization will start crumbling. And it is not unknown that these internal data are prone to threats like theft and breach. Therefore, it is very important that industries and companies safeguard their foundation with a strong base that is capable of withstanding these attacks.
Well, in this article we are going to discuss one of the most dangerous cyberattacks – Ransomware Attacks.    
What is Ransomware Attack?
The most simple explanation for this type of attack is confiscating data from a person's or organization's system and demanding a huge ransom in demand of exchange. This type of malware infects the network or the systems and this denies the real owners permission to access these files and data. Once the attackers encrypt the data, they will be having complete access and control to it. This way, there will be no way out for the owners to reverse this effect and this will have them blocked from viewing or accessing the encrypted data. 
What to do as a victim?
A ransomware attack is quite a blow and much potent of disrupting the future of the victim, be it an individual or a person. There are not many options one can do on becoming prey to Ransomware and are left with just three options -:
Malware analysis may find some way to decrypt the infected ransomware or understand its encryption algorithms. This may also help in finding the keys or ways to decrypt the ransomware. 

Various solutions are available to clean up ransomware presence from infected systems.

The access could be gained back by agreeing to pay the ransom demanded. But this does not guarantee that you can get back the key to access your encrypted files. 
Trying to identify the root cause of the attack could help prevent your organization in the future. Also, at times resorting to anti-ransomware sources and decryptors can also prove to be effective while mitigating a ransomware attack. Moreover, if you have the habit of keeping your system and data files updated with backups, you will not have to pay huge ransom money to retrieve your data. This is why cyber security services have to be taken seriously!!!
How not fall for Ransomware Attacks?
Ransomware attacks come to you through various pathways. Phishing and spam are common ways in which ransomware attacks are distributed. First things first, every member within the organization should be made aware of such threats and attacks. With proper awareness and orientation, they can try and stay safe from phishing attempts. Emails can be made protected with gateways and malicious emails can be detected and blocked right away. Similarly, all your systems and files can be safeguarded with some measures like least privilege, ransomware protection, firewalls, and gateways to stay preventative. 
By integrating internet security measures and partnering with a good and trusted cyber security partner is the best thing you can do to mark yourselves safe from these attacks. Cyber security services ensure that your information assets and systems are protected, BCP/DR processes are implemented properly and risk management measures are met effectively. This would make you least vulnerable to ransomware attacks and one will never have to fear losing their data and files.