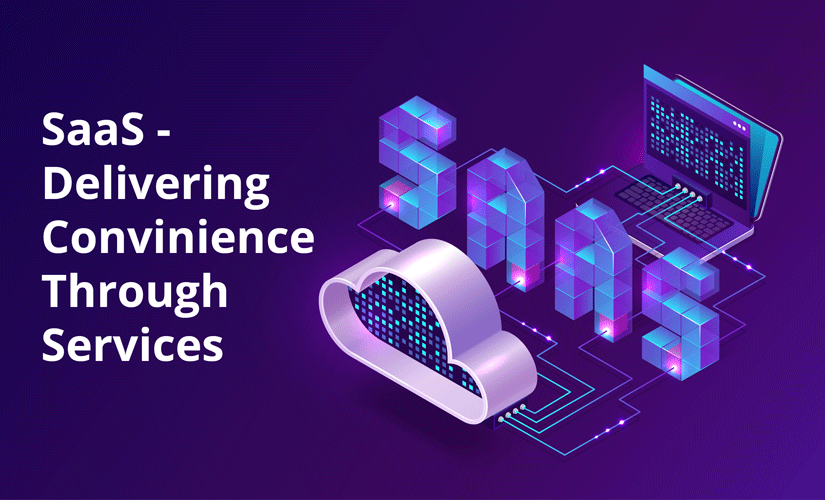 SaaS – Delivering Convenience through Services
In this much hectic and busy world who wouldn't prefer convenience in matters of life. Especially when it comes to the professional scenario, everyone would prefer to access and manage things in one go. Software as a service or commonly known as SaaS is one such arrangement that is designed to make your life much convenient and hassle-free.
Let us get to know what exactly is SaaS and why is it all over the internet and job posting sites these days. 
What is SaaS?
It is a word of wonder that almost one-fourth of the total workload in this world is accounted for by SaaS. What makes it even more reliable and dependable is the ease of its availability. SaaS is something that is available to anyone over the internet via a third party and one need not take their systems through any complicated configuration or installation process for using the same.  So what exactly is SaaS?
SaaS is when you get to avail yourself of the usage of certain applications over the digital arena as a service. Users and clients get to connect to these cloud-based applications via the internet and for the same reason, at times they are referred to as hosted software, web-based software, or on-demand software. The application runs and functions on the servers of the SaaS provider and therefore everything starting from its access to its performance can be managed by the provider.
How Familiar is SaaS?
Even if the term or its technicalities sounds new or unknown to some people, it is no doubt that they have used SaaS applications and software. Some examples of SaaS include Canva, Google Apps, Dropbox, Amazon Web Services, Hubspot, Slack, Salesforce and the list goes on and on. So now you know that you need not necessarily download or install separate software to access and use these. All you need to have is a device, internet connection, and login details to these applications. With this, you can get to reap the benefits out of these applications without any fuss, anytime, anywhere. With the best-class SaaS development or ERP system development team by your side, you can save your time and efforts by adopting and resorting to these mind-blowing frameworks.