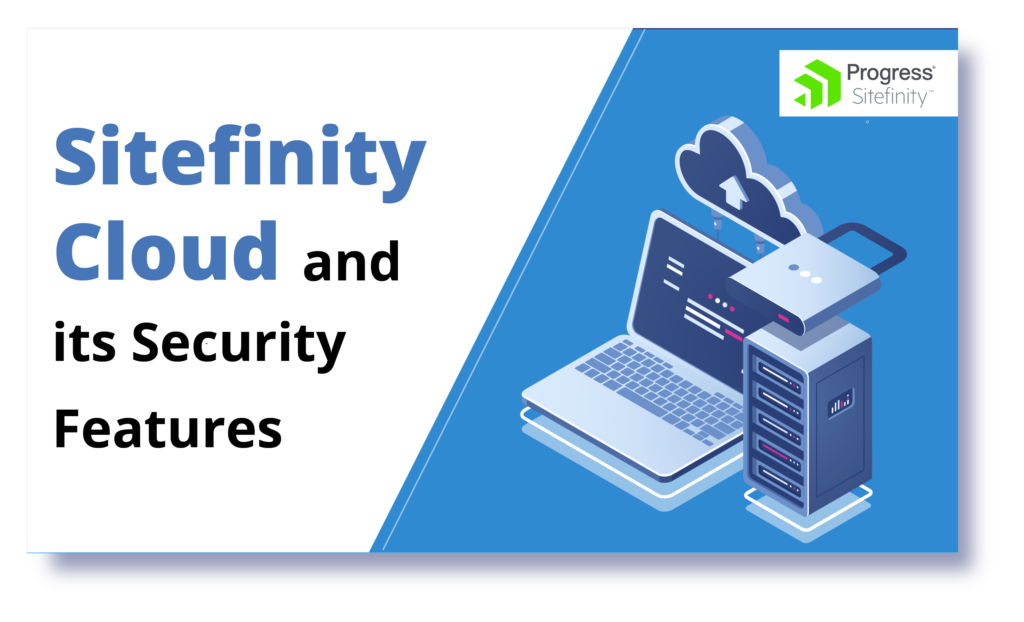 Sitefinity Cloud and its Security Features
With the recent advancement and digital expansion that occurred as a result of the pandemic have pushed several organizations and establishments to ensure that they maintain a website to mark their online presence. Sitefinity has risen to be a prominent developmental platform for a wide range of features it offers for website development. Sitefinity Cloud Management Portal is said to offer great ease and flexibility for both developers and marketers. 
Sitefinity Cloud
Sitefinity cloud is a customizable CMS platform that guarantees great scalability. The major advantage of Sitefinity Cloud is that it effectively bridges the complexities between development and marketing. In fact, it allows both these functions to go hand in hand at the same time. As a result, both the developers as well as the marketing team of the companies using it will not have to deal with the complexities involved with complex website architecture. 
Security is a major concern for several companies and organizations these days. Cyber attacks like website hijacking, ransomware, phishing, etc are on a rise and to ensure proper functionality of your CMS platform and website, it is important to ensure that the best security practices are maintained and practiced. Sitefinity Cloud offers that through a much optimized and secured pathway. You can also conveniently work on your website, customize your content, personalize it for the target audience and meet the requirements of both the development side as well as the marketing side. 
Security for Sitefinity Cloud
Sitefinity Cloud is one such practice that is a step ahead of technology. It is developed and structured in a way that effectively accommodates everything that an organization desire and require for a healthy website. Security is one of the top-rated concerns of today's world and through Sitefinity Cloud, you can be assured that your website or system security is safe and sound. 
This is mainly because the security part of Sitefinity Cloud is protected and structured in a way that is of utmost priority. A website or an application that is not protected comprehensively is a huge loophole that will invite cybercriminals. Therefore Sitefinity Cloud works in a way that safeguards you from any such exploitations. Sitefinity Cloud maintains certain complex mechanisms that guard your project in a way that is fail-proof. This level of security is made available at both infrastructures as well as at the application level. 
Added Security and Protection
There are entry points in the case of Cloudflare connectivity to keep you protected and before getting to the servers you will have to pass through certain security checks. Even with Azure resources connectivity, the connections are encrypted to ensure safe connectivity. We will be discussing more infrastructure security and application security in the coming blogs. With this, you can develop a detailed understanding of the security aspects offered by Sitefinity Cloud.