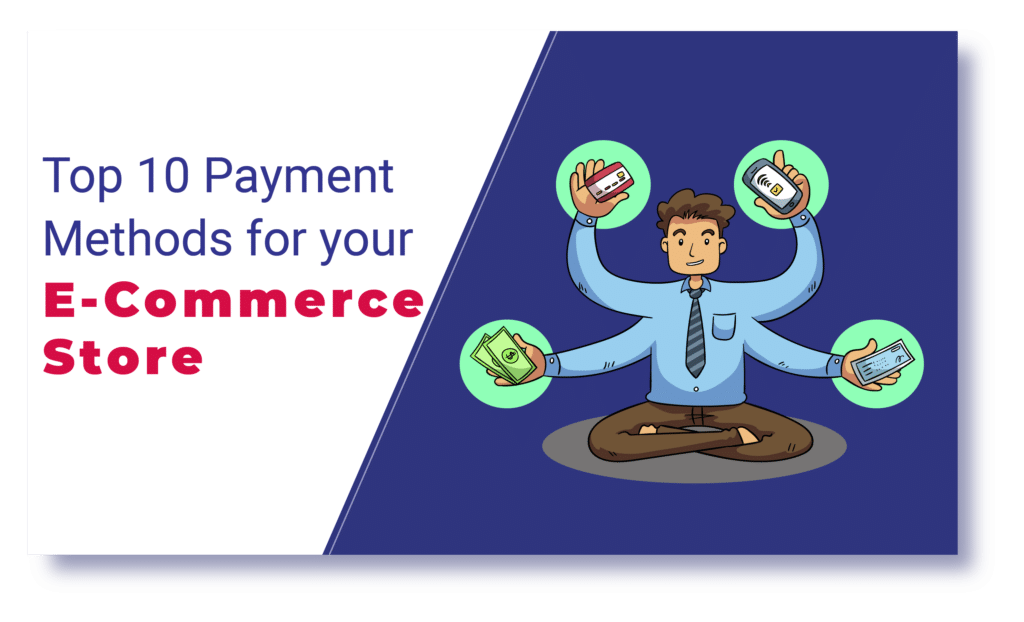 Top 10 Payment Methods for your E-Commerce Store
E-commerce business platforms have flourished to a greater level in this decade. It is being more convenient to maintain as well as function compared to physical forms of markets. There are a few features that these E-Commerce Stores should be maintained for their business and the most integral part of it is to make sure these get payments in through proper channels. If there occurs a failure in getting the right payment gateways, the main foundation on which your business is built, then the whole idea of business lacks momentum which makes it impossible to be successful.
In this era of increasing competitive marketplaces, having a proper way of accepting payments is essential and if you have multiple ways of doing it could be a great advantage. There exist a number of options for you to consider, with each gateway providing you with secure experiences of checkouts. In this article, we look forward to introducing to you the best possible methods of payment.
Online Payment Gateways
These are e-commerce services that will help you process the information on your website's payments. There are many benefits to using them for your business. One, they will help in making the process of checkouts faster and more convenient. If the process of checkout creates a barrier while making a purchase, it is likely that you will lose out on sales for it being higher. Using a good payment gateway will ensure that this moves smoother and faster enabling you to capture more sales than your competitors. Secondly, they will also try to provide encryptions that will help in keeping the data of your customers secure. Any chances of identity theft will cause customers to lose their trust in your store which can cause serious damage to your reputation as well as sales. A good payment gateway will ensure that sensitive information is protected and kept out of the reach of hackers and will never make your website vulnerable to such fraudulent activities. 
Now, if you are ready to conquer new heights for your business and to take your E-commerce platform to the next level, we have made this list of 10 secure and easily accessible payment methods that will guarantee you quality payment services. 
List of top 10 payment gateway methods for your E-commerce Store
 Paypal is one of the biggest and most popular online payment options having over 254 million users. They make claims that the service is being availed by more than 17 million business enterprises around the globe and that lot more customers use it in checking out converts at more than 75% when compared to other gateways. One reason for their increasing publicity is that adding the PayPal button to the checkout process is much simpler. You may have to pay around 30 cents along with 2.9 percent for every purchase made through PayPal. People can keep their PayPal balance to spend on their needs. PayPal accepts all types of Credit and Debit cards, Venmo, and PayPal credits for payments.                                   
Stripe provides a wide feature-rich payment gateway that accepts payments from credit and debit cards, digital wallets, ACH transfers, and various foreign currencies by providing various options for checkouts. Even if you lack skills in coding, you can embed the checkout options to your website with simple Javascripts, or by creating unique forms of payments from their customized UI toolkit, some among them being very useful as add-on service during checkouts. It would cost you 30 cents and 2.9% ( for processing credit cards ) and 0.8% for payments of ACH. 
Apple Pay is being used by people with Apple devices that itself counts for more than 60 percent of the US population. It works as a payment gateway and a mobile wallet. People can access checkout by their touch identification which makes it even easier for users. Plus, they practice the process of tokenization in order to keep the credit card details of users secure and safe. You can set this up by their API if you are using compatible platforms of payment providers. Another benefit of using Apple Pay is that it is completely free to avail for both customers as well as merchants.                                                                                                                                                                                                                                                                        
 Square has mainly linked to POS ( point-of-sale )in-person processing of payments along with e-commerce options. Other than payment processing they also offer solutions for easy checkouts that allow customers in setting up profiles and payment information simultaneously. The cost of this is just like most other payment gateways, which is 2.9 percent along with $.30 per payment. 
 Google Pay which is developed and run by the most prominent icon in the world- Google, is developed for in-person transactions, e-commerce, mobile shopping, etc. The big shots in the industry like StubHub and Airbnb have started using Google Pay for their checkout processes. StubHub has also reported that they witnessed around 600 percent of unique visitors making transactions on their site using Google Pay. This is a solid indicator that the app has started driving more and more customers to its line. Another plus of availing it is that Google pay is much easy to be integrated into your e-commerce store. All you have to do is to get access to API, add it to your E-Commerce Store and after you run a few tests it will be set to function. Google pay can be easily integrated into your website and it is free to use. 
 Authorize.net the US-based service provider is a subsidiary of Visa Inc. It is now available in more than 33 countries and is one of the most trusted and oldest payment gateways for users, especially ones using credit cards. It also has features of multiple extensions that allow easier integration with WooCommerce stores. Another benefit of opting for this payment gateway is that it can be availed at the lowest fee for the transaction – 2.90 plus $0.30 for dropshipping and e-commerce stores.
 Amazon Pay is definitely one of the most popular payment gateways across the web. Adding Amazon pay makes it easy to shop in Amazon without having to add in payment information during checkout. This will reduce the number of barriers for customers at the same time providing them security from online frauds. Setting up an Amazon pay button onto your website along with the Express Integration option will only take very few minutes and you can also customize your website. The cost of it will be 30 cents and 2.9 percent with each purchase. 
 2Checkout accepts payments from different currencies, with customizable options of checkout which you can design and add to the website, provides high security, and is very user friendly. Currently, they are available in more than 87 countries and support major credit cards like Mastercard, Visa, American Express, Diners Club, etc. They charge 2.9 percent and 30 cents for every transaction, although foreigners will have to pay extras.
Visa Checkout is a digital wallet and it can be easily availed by all Visa card users. You can easily go on with this option as there are over 2million people who use a Visa card therefore it will be used by a significant population without fail. It is very user-friendly and convenient to use and will increase conversion by 42 percent. It also has advanced security features and also smart setup options.
 Masterpass is a payment initiative by Mastercard and is quite similar to Visa and American Express. Just like how Visa Checkout, Masterpass makes it easy for Mastercard users to checkout providing advanced security options like tokenization, verification, authentication, and proper monitoring of fraudulent activities. It doesn't charge anything for both the user and the customer.
Conclusion
Now that you know about the available sources and options to select the suitable payment gateway, it is suggested that you choose two payment gateways especially if you are starting out with dropshipping. It could be a difficult task in finding the right checkout method that works best for the users. You can try to experiment with at least two methods of checkout in a single time and then decide which one to go for. Even though when it gets to the matter of getting paid, you will find options but finding the right one is what takes time and thought. Digital wallets are gaining popularity day by day. It has eased out customers from keeping manually typed payment information and now has alternate methods in doing that. By using these payment gateways you will also drive increased sales with reduced cart abandonment rates by cutting down friction in your checkout process.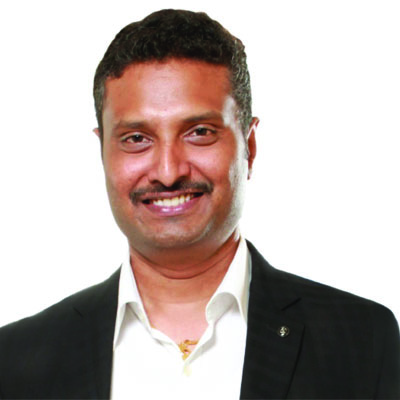 Karthick

E-commerce Expert