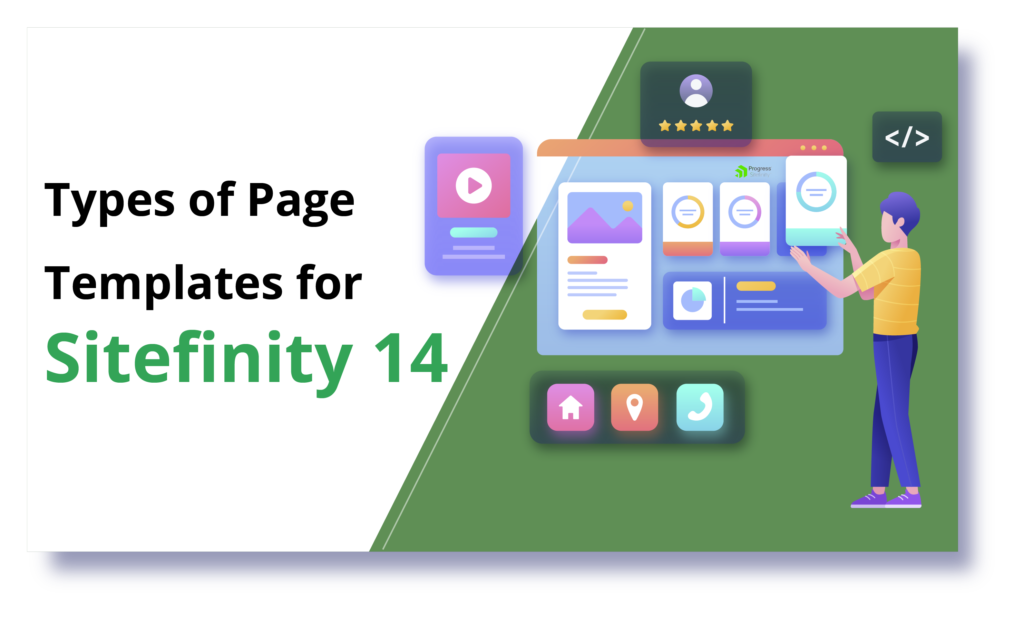 Types of Page Templates for Sitefinity 14
Sitefinity offers multiple options and solutions for people who wish to create mind-blowing websites for their business. Sitefinity 14 which is the latest version of it comes with improved updates and developmental options that will make the process of development even more flexible and productive. While developing your website, it is important that you consider making it look attractive or make sure that the contents uploaded to it are correctly arranged and put together. 
Why Page Templates are an important choice to make
If this is not given enough attention, then there is a chance that your website might look cluttered and people will find it difficult to get what they are looking for from your website. Sitefinity offers page templates that can help you with taking care of this and we have discussed it in an article before. In this article, we will read about two types of page templates that come with Sitefinity 14. 
Two Types of Page Templates for Sitefinity 
There is a default layout file while you are working with the page templates in Sitefinity 14. You can either go with the default template that you have opted for or you have a chance to revamp the same according to your preferences and requirements. You can also create new templates if requires based on your default templates that are selected. That is the level of ease and convenience offered by Sitefinity 14. 
You can work on it through 2 means and Sitefinity offers two options for you to work with the page templates. You can modify them through Pure MVC or .NET Core and make your templates look the way you want. 
Pure MVC
In Sitefinity, MVC is the framework that is by default while you are starting with a new project. The privilege of opting for MVC is that you will be free from the burden and hassles of making a brand new template. The MVC default template comes with a single placeholder. Further, you can work on this framework and modify it according to your preferences. In cases, where you want to switch the framework that you are working on, then again you can select it conveniently from the list and proceed to work on it. 
.NET Core
Working with .NET Core is pretty similar to that how you work with the pure MVC templates. From the Templates grid, you can manage, modify or create new templates using .NET Core. The .NET Core Renderer is an editor element that will allow you to modify the .NET Core templates.