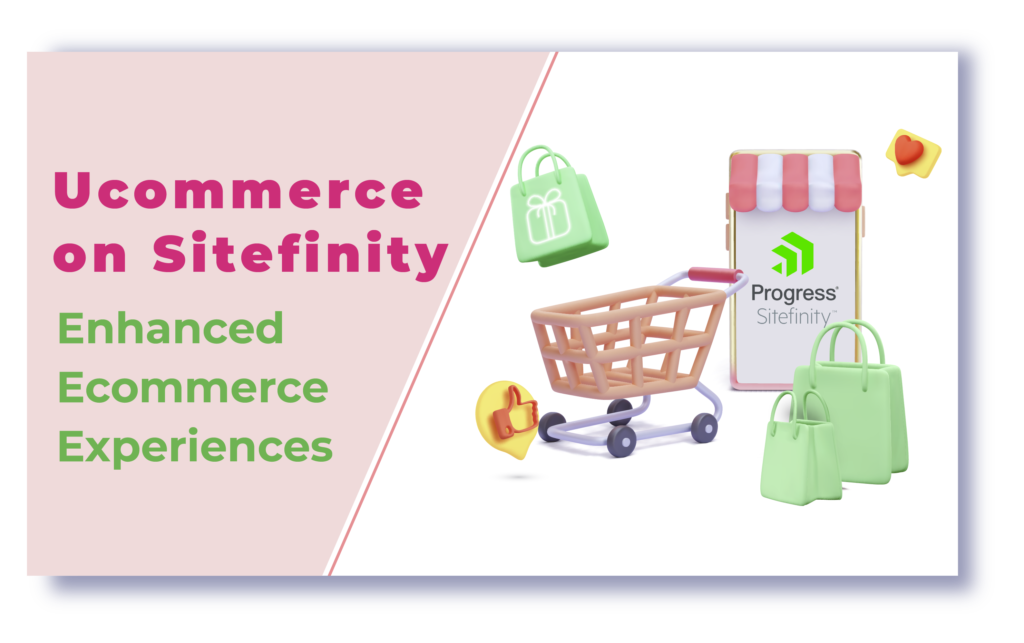 Ucommerce on Sitefinity – Enhanced Ecommerce Experiences 
Sitefinity is one of the most flexible and convenient CMS platforms for people, companies, and organizations who wants to develop and maintain a website. More than just a developmental platform, Sitefinity offers much more features and facilities that make it one of the easiest platforms to work on. Some of the popular features of Sitefinity include inbuilt digital marketing features, SEO-friendly nature, content personalization, availability of multiple tools, etc. 
E-commerce integration and development is also a striking feature for Sitefinity. For making this even more exciting and convenient, Sitefinity has come combined eCommerce with enterprise CMS to create Ucommerce. Let us dive a little deeper and read more about Ucommerce and how it enhanced the eCommerce experience for users. 
What is Ucommerce?
Ucommerce is an extremely flexible and convenient fully integrated eCommerce platform. It is one such feature of Sitefinity that is a much-advanced version of eCommerce development. What makes it so advanced and flexible is that it is a combined solution that has both content integrated solutions along with commerce integrated solutions. This way Ucommerce allows you to deliver personalized customer experiences.
Not only that but Ucommerce enables developers and marketers to have the privilege of working within an agile commerce platform framework that allows for improved ROI and data-driven experience. Ucommerce in Sitefinity allows companies to streamline online buying and selling and provide users with personalized experiences. Seamless eCommerce integration being one of the key features of Sitefinity, developers and marketers can ensure that they get to create a website that has fully integrated content and specifications. They can also create and manage multiple websites with different languages that are targeted at differentiated regions. 
Ucommerce – Key Features
Integrating into the Ucommerce platform can be done with great ease and convenience. You will not have to deal with too many hurdles if you wish to integrate your eCommerce platform with any third-party tools or systems. 

Ucommerce offers a complete framework of enterprise commerce features for your eCommerce platform. Ucommerce is a platform that offers great extendability and it is also capable of supporting large-scale enterprise commerce solutions. 

Personalization is one of the most popular features of Sitefinity and with Ucommerce, you can get it applied to your website as well. You get to access the best eCommerce tools and use them at the application level. Some examples of these include vouchers, offers, gift cards, vouchers, campaigns, coupon codes, and a lot more. 

Through Ucommerce in Sitefinity, you will also get rid of the burdens that usually come while managing multiple websites. Within a single system, you get to manage multiple stores, languages, global sales, currencies, and much more.