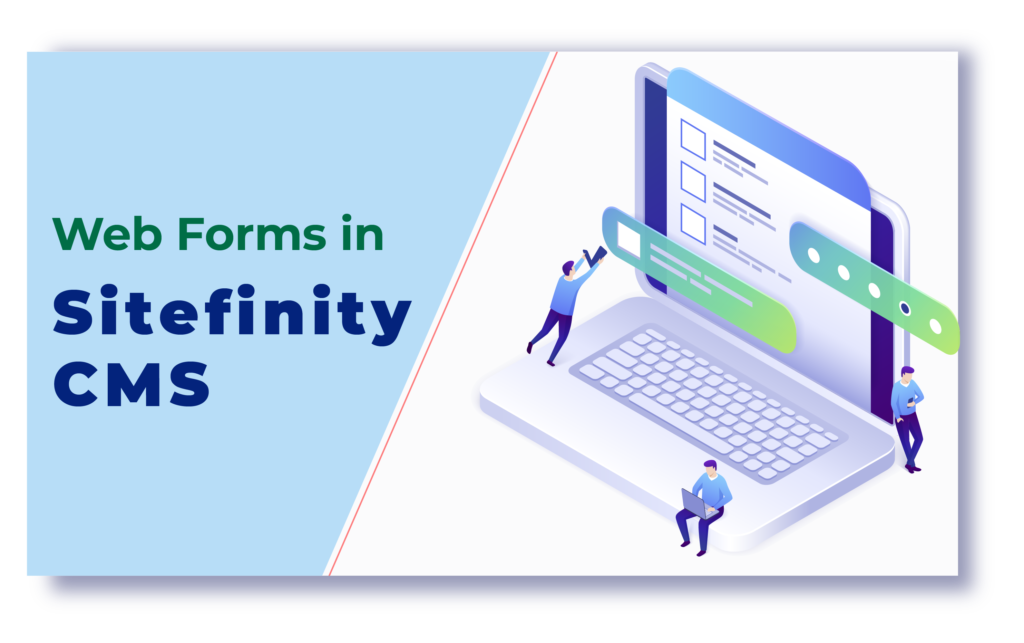 Get started with Web Forms in Sitefinity CMS 
Websites for businesses serve multiple purposes. It can simply serve as a face of the business enlisting things that the audience needs to know and see about the business. The website can also act as a catalog that would enlist the products and services offered by the organization or the company. The need for having a website is crucial these days because of the increased reliance on virtual spaces, be it professional or personal.
The race to top SERP's an indicator that shows how reliant companies are on making a strong virtual presence. Most of these companies tend to generate their leads through various Call to Action modes from within their websites. Yes, having a website without any Call to Action within it would be like drawing lines in a bowl of water. And out of all the Call to Action options, Web Forms holds a major occupancy. 
Sitefinity CMS and Web Forms
Sitefinity has become to be one of the most advanced and most convenient CMS platforms of all time. This is because of the ease it offers while working with website creation, managing the website, editing, and organizing its content. Web forms are a critical element in websites as they will majorly contribute to lead generation. And Sitefinity offers the best framework for one to work on creating a web form.
While choosing the type of form one needs to go with is something one must consider to begin with. Because Sitefinity offers a Hybrid mode setup if one wishes to work with both the form types – web forms and MVC forms. By setting your preference to Hybrid Mode, you can conveniently work on both the available frameworks that too on the same page. It is suggested that for business entities who have their prime focus set of core functionalities, the standard web forms work the best. And in case you wish to migrate from web forms to MVC forms, Sitefinity offers a hassle-free mechanism for that as well.
Benefits of working with Web Forms in Sitefinity
The option to work on web forms in Sitefinity comes as a part of the ASP.NET web application model. Once the page that you are working on gets compiled by the web forms framework, the next procedure would be the generating process of an HTML markup that will be further rendered onto the website. Visual Studio with the extensive features it offers for web forms creation is a great plus point that will improve the aesthetic and behavioral aspects of your web forms. 
The fact that the web page output is generated dynamically to the website is another bonus factor. In today's world that prioritizes ease of use and compatibility, it is another factor of benefit that web forms come compatible with mobile responsiveness and all browser options. Not just that, but it is also built in a way that is compatible and supported by languages like Microsoft Visual C# and Microsoft Visual Basic.