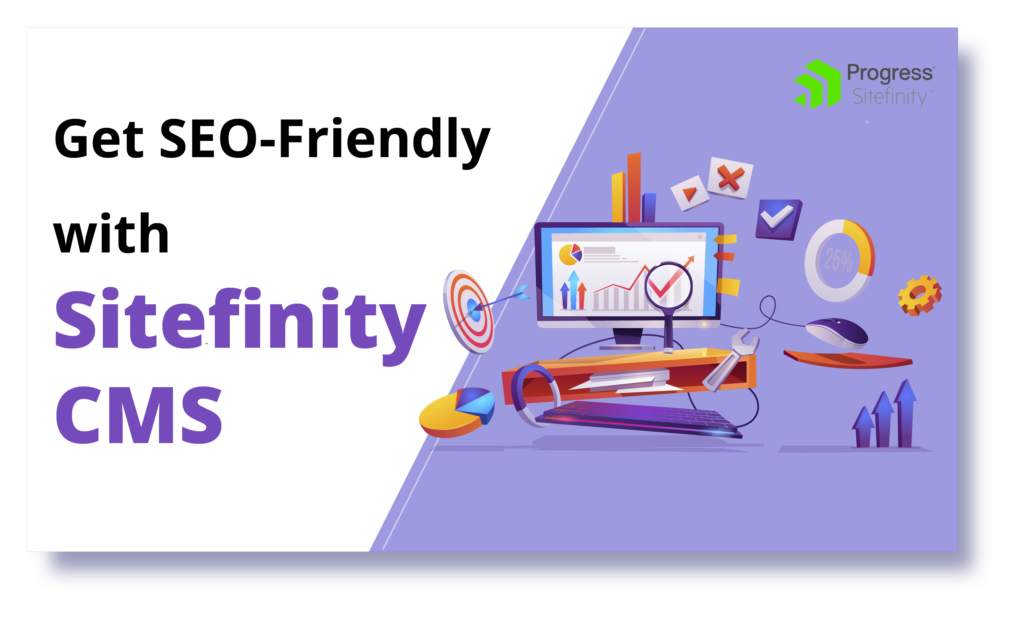 Make Websites SEO-Friendly with Sitefinity CMS
Ranking and search visibility have become one of the primary and most prioritized areas when it comes to websites. Having an official website that marks the identity of your company or organization has indeed become a prerequisite to staying relevant in the digital world. This will not only help you with brand-building but will help attract more sales and visitors who can be future prospects for your business. For the same reason, the content you have on your website will have a major impact on driving both sales and traffic. 
Why do you think the content is so relevant? It is because the content plays a major role in determining the visibility of your website in search results. The competition within every niche is unique and to beat your competitors and come up with top ranks in the SERPs, SEO plays a major role. 
SEO and Ranking for Website Branding
While building a website, putting up relevant content is of prime importance. Putting up relevant content means that you integrate important keywords without stuffing them and making sure that everything concerned with your target audience is incorporated into the website.  This will increase your website quality and increase your relevancy among other competitors. 
Search Engine Optimization is therefore an important procedure in website development because if this step is left unnoticed and not given proper attention, chances are that your website will remain undiscovered. This makes the whole process of web development go down in vain. There are several strategies and procedures undertaken when someone attempts to optimize their websites. This is executed with the help of certain SEO tools and SEO practices. What makes Sitefinity SEO-friendly? Read more to find out!
Sitefinity CMS – SEO Friendly for Web Development
If you choose Sitefinity as your CMS development platform you will have the best options to work on the SEO part of your website. This is because Sitefinity offers you several integrated SEO tools that will help in increasing your chance of ranking in SERPs and more visibility in search results. 
One example of this is the means of localized URL-optimized search results. Keyword ranking, keyword difficulty, and volume are subjective and tend to vary according to places and localities. Therefore, while you are working on your website pages, you can include your localized keywords within your URL no matter what language it is. This will not just optimize your website for SEO, but it will also make it easier for search engines to crawl your website through all languages. 
You also get to work on improving your On-Page SEO much more conveniently using Sitefinity. Instead of going through multiple steps and procedures, you can conveniently add your Header Tags, Meta titles, Meta descriptions, Keywords, etc in a single step. The inbuilt spell checks feature and blocking pages that your wish not to index are some specialties offered by Sitefinity. 
The Endnote
Sitefinity offers inbuilt SEO tools that will contribute a great deed to marketers and SEO analysts in an organization. Apart from all of that if you still wish to integrate any third-party SEO tools, you can easily get that done in Sitefinity as integrations are that easy for the Sitefinity CMS platform.