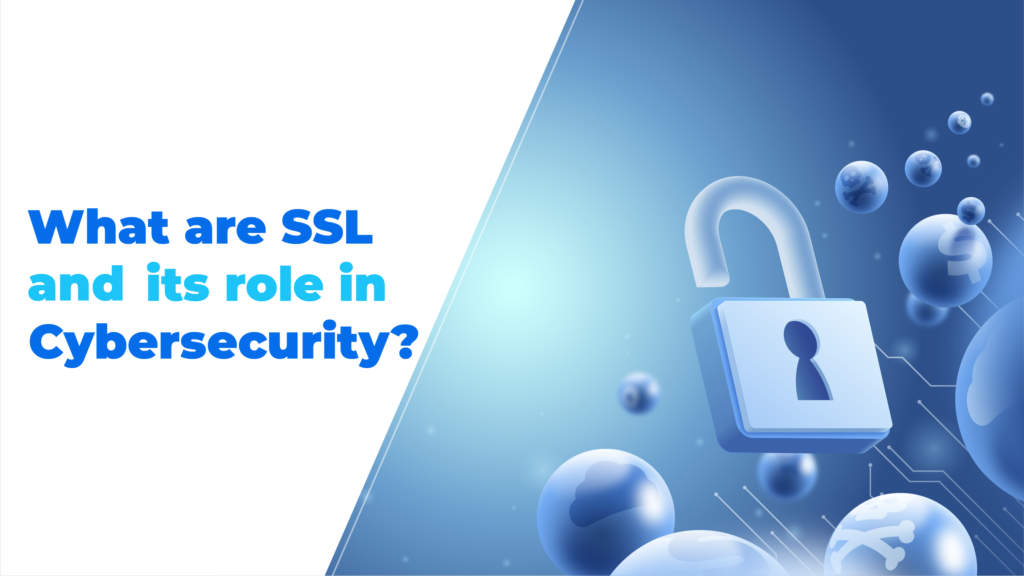 What are SSL and its role in Cybersecurity?
Imagine you are starting a factory-based business. When you try to bring some clients, they ask for your license papers, and for some reason, you do not seem to have one. Let us take a look at another example, you are selling a product and for some reason, it does not have the required seals or certification for it. In both scenarios, you will observe that the clients and customers will show some degree of reluctance in partnering or purchasing what you are trying to sell and market. This is because, without these licenses or certifications, people will not get convinced enough to choose you. 
These certificates and licenses function just like an assurance of trust and safety for the people availing it. Without these, they can start to feel that what you are putting before them is of less credibility or fake. SSL certificates work more or less the same way. Let us take a look at what SSL is and how it plays a role in convincing people towards investing their trust. 
What is SSL?
Secure Socket Layer or commonly called SSL is a security protocol in the cyber world. It was in the year 1995 that Netscape came up with this idea for a security protocol that is based on encryption. The idea of SSL certificates is to provide website visitors with a feeling of safety, security, and trust by assuring them that they are within a secure connection. If you are visiting a website with having an SSL certificate, it would mean that when some attempt to track or interpret your activities within that site, they will not get a clear-cut image making it impossible for them to decode and crack. Today many people resort to TSL encryption that works pretty much the same way. 
How to get an SSL certificate?
By following a few steps, you can make sure that your website gets an SSL certificate. First things first, you can start by creating a CSR or Certificate Signing Request on your respective servers and this intent gives rise to something called a public key and private key. The certificate authority or the CA  that you send over to the issuer if SSL will have the public key. This CA with the CSR data file will get you a private key. The fun fact here is that the CA will never get to see your power key. Later on, you can get your SSL which you can install on your server. Remember that the way and steps of SSL installation will vary with your server type.