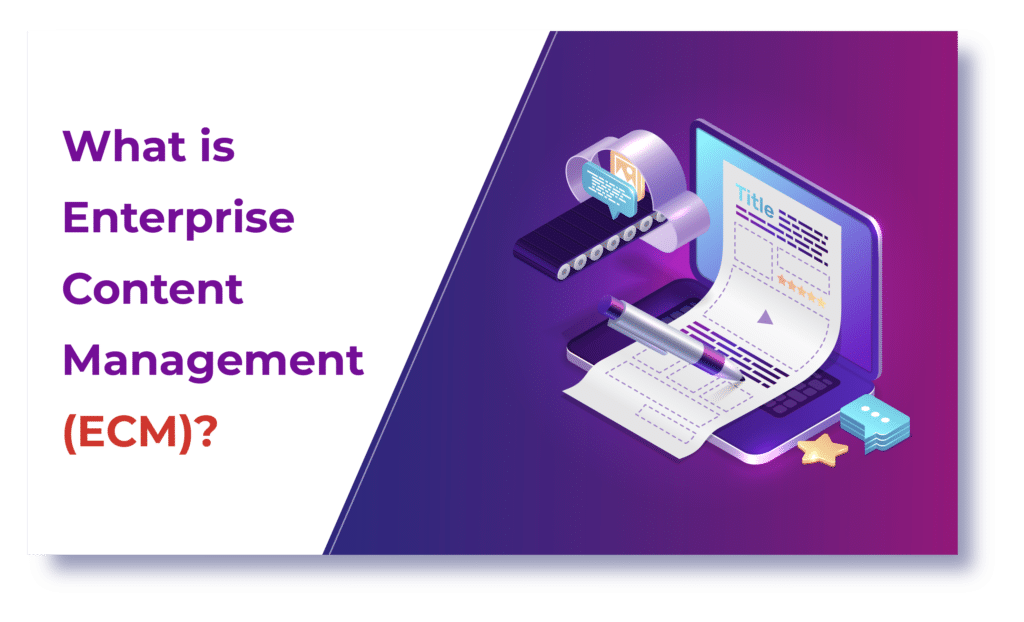 What is Enterprise Content Management (ECM)
Data is the new oil and people around the globe are fighting and working in the best way possible to get their authority over data. In every institution, business enterprise, or company, the role content plays is pivotal. Every development that takes place or every action undertaken for official purposes is always represented and stored as data or content. The efficiency in storing and managing them in the best means possible will determine the credibility, accessibility as well as security of this content. 
Data and Content in the present day
Since they are quite crucial in nature, it is important that they are safely and effectively managed. And also, storing such a huge amount of data can be quite a task. Back in the day, everything used to be stored and circulated in hard copy but as the world has changed data has seen a major shift. The shift to soft copy data has turned out to be of great benefit especially since the amount of data that is to be stored is quite large. One such technology that streamlines this whole process is what we are going to discuss in this article. This system is called ECM or Enterprise Content Management. 
Enterprise Content Management (ECM)
Enterprise Content Management enables organizations to store all their documents, records, and basically every piece of data. The purpose behind this is to ensure that all data is safe and secure under a single framework and there occurs no data or document loss. ECM also streamlines the whole process of data storage in a way that allows easy accessibility and management of these data. It can also be a great deal towards resource conservation and the amount of paper used will also go down and its wastage will also get reduced to great levels. 
By storing the whole database in an ECM also boosts productivity and contributes to time management as they are accessible over a click and one will not have to waste time searching for these data. This will not just help in reducing the cluttering of these data, but it can also allow for organizing the required data and eliminating unwanted data. 
The Bottom Line
Technologies like ECM are intended towards contributing to a greater good in the long run of an organization. One might feel like it is a heavy investment to make, yet thinking about it in the long run investing in technologies like ECM, ERP, CMS, etc will lay a strong foundation for your organizational growth no matter whatever the size of your enterprise. The choice of ECM that you go with is very crucial as the quality of the system you choose will determine the quality of the functions it is supposed to fulfill. The best choice is to trust a reputed IT firm that will provide quality product development services.