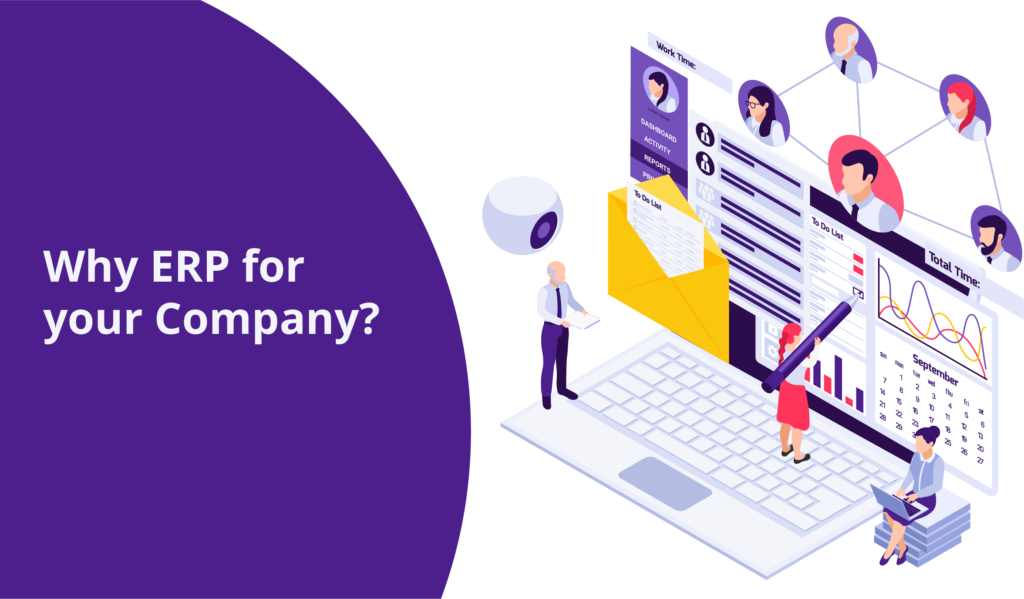 Why ERP for your Company?
Workflow management is, without doubt, one of the crucial pillars within any organizational structure. This is not just important towards healthy functioning but also contributes to creating the feeling of accountability among every employee.  At times regulating this and coordinating this workflow management can get very hefty. This will create a crack in the whole system and a recovery from that stage can also be quite difficult. With machines taking over manual tasks for years comes software that outgrows machines with greater efficiency. ERP system is one such mechanism.
What is ERP?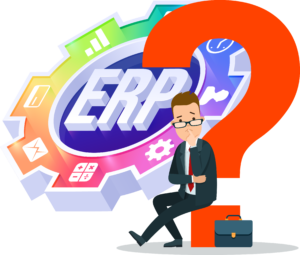 Enterprise resource planning, commonly known as ERP system is a mechanism resorted by various companies and enterprises to allocate, control, manage and run several important components within the functions of their business. What makes them preferable is ease and convenience. By effective implementation of ERP software, companies can effectively manage and run their resources. It contributes a lot to the integration of various processes providing hassle-free functioning under a single system.  Not just that, but ERP software system is more like bringing a cluster of things including resources, capital, and inventory under a single unit.  This way, with one go companies, can track sales, supply, funds, resources, stocks, etc without much fuss. 
Benefits of using ERP services or Softwares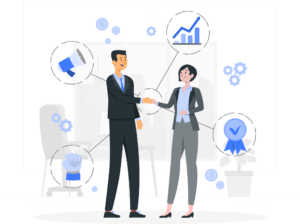 With the right choice and implementation of ERP systems, companies can reap more benefits than they look forth. At once it streamlines an entire process and human resources will not go wasted having to do all those works manually. Therefore ERP systems can add a lot more productivity to the functioning of a firm. Let us take a look at some benefits that adopting an ERP system can offer you.
The process of work synchronization would be much easier to control and regulate along.

Outcomes, productivity, and trends can be easily monitored therefore resource drain does not occur.

ERP software is capable of providing accurate reports enabling firms to predict and plan accordingly. This in terms can avoid manual errors that happen during calculations and evaluation.

Information about any process within the workflow can be accessed at one's fingertips. Data regarding the whole supply and management chain therefore can be readily accessed. 

Functions within the company would appear to be much transparent as ERP provides visibility of tasks and achievements at each level of execution and completion.

Many intermediate and associate costs can be eliminated or reduced by bringing everything under one roof.

Much room would be available for productive and efficient work as simple and intermediate tasks would be taken care of by ERP systems.

Updations are automated in nature, which otherwise has to be manually added. This helps in saving a lot of valuable time. 

Even the most complex structures like accounting, billing, invoices, the record of stocks, etc will get managed at utmost efficiency almost eliminating space for errors. 

Consistency is guaranteed within ERP software and unplanned audits or report presentations will no more give you headaches. 
Why opt for custom-built ERP services?
While opting for ERP software services, it is important that you team up with a reputed firm. Therefore it is important that you carry out all the required fieldwork and research while finalizing the firm you want to partner with for your choice of ERP software services. Also building an ERP system customized for your companies can be a path-changing decision for you. The way your firm functions will witness positive and affirmative trends within a short span of time. Therefore investing in ERP systems will never disappoint you. In fact, it will lay a strong foundation that will assure you vertical growth in the years to come.