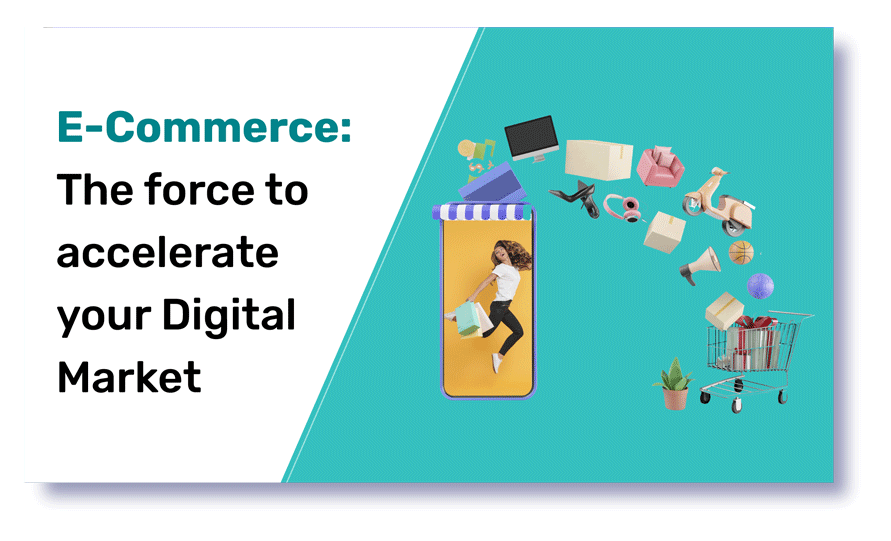 E-Commerce: The force to Accelerate your Profit Margins
The era of the pandemic has witnessed a rapid drift from offline markets to online and virtual market space. Many homegrown indigenous markets and businesses have taken the right strategies and made it big during this period. Therefore a fully functional E-commerce application/store is now potential and effective if managed in the right ways. 
Just like head starting with any business, the route to establish a fully functional E-commerce store isn't everyone's piece of cake. But it's not a herculean task either. Whereas now, tasks like setting and launching your site, maintaining your sites, coordinating buyers with designers, entrepreneurs, creators, etc are much easier and attainable than it never was. It is all about finding the right E-commerce development partner who can cater to your business needs and aspiration. 
How to get started with your E-commerce Store?
Before you get started, understand how an e-commerce platform stands distinct from the physical form of the market. What is to be noted is that there are several other factors these two share in common. We will be discussing all of these ones by one and you will get a clear-cut conclusion based on them. Let us get started one by one.
Carrying out an In-Depth study and recognizing your Niches
The very first stage of starting your business platform is to carry out in-depth research. This in turn will help you to recognize the niche your business falls into. At this stage you will have to investigate everything from scrap, similar stores, which store has more sales, which point does the market and sales go down, what exactly are you planning to offer, is it service or products, physical or digital, what will be your source of supply, etc. Only then you will be able to make informed decisions to take it to further levels.
Choosing the right name for your store and a legal framework
Try choosing a name that is going to grab the attention of people who would prefer to avail of your goods/services. You should keep in mind that the name you choose should convey what you intend to sell. Do your research on whether the name you opted for is unique, or if it is already patented by any other company. If the domain you choose is already taken, try considering a different combination or structure. Once you finalize the name, you will have to choose the legal structure for your business. The type of business entity you choose will have certain legal and financial guidelines for e-commerce operations say, LLC, corporation, sole proprietorship, general partnership, etc. There will be benefits as well as drawbacks to each of these entities and you may need consultation of a legal professional or attorney for the best possible advice.
Applying for an EIN or Employer Identification Number
You will have to apply for EIN ( Employer Identification Number ) for your business on an e-commerce platform. Not all entity types require an EIN. But this 9 digit number will benefit you in separating your professional and personal finances. The application for an EIN from IRS can be made free by online means, by phone, or by mail or fax. As a beginner, it would be favorable for you to apply for this business tax ID online and you will get your Employer Identification number instantly.
Getting your Permits and Licenses
Everything out in the online space will require a legal framework and binding. Without that, you may be violating certain laws and compliance standards. You will need legal permits and licenses to operate in your locale. If your entity is of a general partnership or sole proprietorship you wouldn't really need to register the business unless you are filing a DBA to operate legally under a specific business. Otherwise, you will have to register to get a general operating license.
Choosing your platform and application for the store to run
By this point, you may have completed all the legal works and paperwork. You could be registered to start off your e-commerce business in full swing. Till this process, this might have been very similar to a physical form of market/store. From this phase, you will prepare to set up your online store and web application/ mobile application. This is the most integral part of your business as it is going to be the face of your engagements, what your customers will see, what they use, browse, and purchase. Therefore you will have to put your efforts into developing your customized storefront. Choosing your e-commerce platform is also a task that needs efficiency and effectiveness. This is what is going to be the foundation in developing your online store. The best part is that most e-commerce platforms let you create as well as launch your store online by customizing your domain, design, inventory, payments, and so on.
Developing and Sourcing your products
Now you will have to get to the process of sourcing the products you intend to sell. With all the proper research you may have decided what to sell and which niche to fall into. You will have your products, sources, distributors, and contacts to execute your sales strategies. All you have to do is list them and describe them in your online store. You will have to consider inventories and startup costs at this stage.
Marketing your e-commerce store
Now that your store is all set to be fully functional, you will have to market your store and publicize them to regulate sales. A number of marketing strategies like social media ads, google ads, word of mouth campaigns will come to use at this stage. Optimizing your business site for SEO will come to your priority. You can also start benefiting from marketing tools within your e-commerce platform. When you start your business, start receiving orders, you will have to keep track of them and this will need proper tactics especially when you are investing your money in it. When you progress, you will find your ways of making informed and calculative developmental strategies.
Conclusion
An E-commerce store is something you can make a profit with fewer efforts if rendered efficiently. Just like launching any new venture, the initial phase might feel a little overwhelming. But the right choices and investments will bear you fruits of success. The online selling community is quite vast and you will have access to many entrepreneurs and business entities who might be willing to partner and cooperate with you to help your venture out. Just start simple, share your works and sales between multiple platforms like media channels, Instagram, Facebook, Twitter, etc. This can be helpful especially when you start your operations. These ways are rather free as well as enable you to create hypes and excitement regarding launches and offers.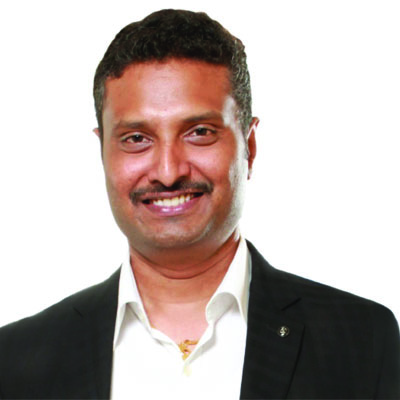 Karthick

E-commerce Expert