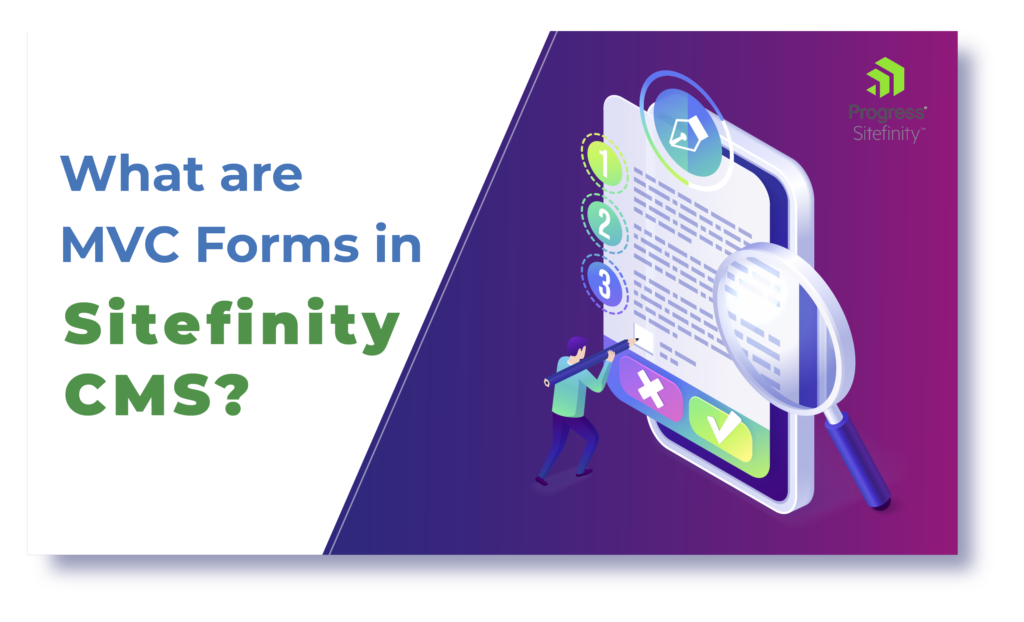 What are MVC Forms in Sitefinity CMS?
In our previous blog, we discussed how Forms impact and reflect certain aspects and relevance in websites. Sitefinity CMS is one of the best Content Management Systems and Website Development platforms available today. By working with Sitefinity, you can create forms through two mechanisms. The first one is Web Forms and you can get an in-depth understanding of how to create your web forms using Sitefinity through our Daily Newsletter – TIC_Talks.
The second one you need to know about is MVC Forms in Sitefinity. In this article, we will be discussing what is MVC forms in Sitefinity CMS and how you can create quality interactive forms with it. Let us get started. 
Rich interactive forms with MVC Forms in Sitefinity
While getting started with form creation in Sitefinity, it is often recommended to go with MVC forms. A major fact one should know about is that MVC forms come as a part of the ASP.NET framework. One of the biggest benefits of working with MVC forms is that it comes hassle-free with a convenient setup. It also offers interesting applications and designs to work with. MVC forms are also very easy when it comes to tracking and viewing your developmental processes. It also provides the opportunity to enable rapid development.
Convenience, Hassle-free, and Most Recommended
Even when it comes to mobile responsiveness, the framework comes in a way that is easy to build. You can add your desirable widgets and attractive designs. All of these are yet subjective depending upon what and how you define your requirements. MVCs are the best when it comes to interactions, widgets, interfaces, etc. Another thing that is to be noted is that you can work in Hybrid mode when building forms in Sitefinity. This way you can conveniently switch between standard web forms and MVC forms. Not just that, but you can also work with both Pure MVC mode as well as in Hybrid Mode.